Prep Your St Cloud Home Using The Greige Effect
There's little debate about the psychological importance that color exerts on people—nor on the crucial role it can play in creating an attractive atmosphere. When you decide what tweaks will do the most to prep your St. Cloud home for market, it follows that choosing the right paint color for rooms that need refreshing should get serious consideration.
The impact of those choices has been studied and found to have a measurable impact on home sale prices. Last week, CBS News' Marketwatch published a roundup that St. Cloud homeowners ready to prep their own St. Cloud homes will want to take into account. It listed specific rooms and the color choices which were found to influence final sale prices—both good and bad.
In the bathroom, for instance, cool light blue tones (periwinkle blue, to be precise) were found to increase final sale prices by $2,786. The precise figures were produced by comparing 135,000 photos from sold homes, white walls versus various alternatives.
Living rooms benefitted from light taupe treatments to the tune of $2,793, on average.
On the other hand, dining rooms with brown walls suffered a loss of -$1,684; bright red kitchens lost $2,310; homes with yellow exteriors lost an average of -$3,408.
These findings confirm what we in the real estate world have long maintained—namely, that quiet, neutral palettes almost always do better with the majority of buyers than do brash, dramatic choices. It's not just that buyers might not happen to share an affinity for the specific palette. It's also that when such a choice has been made, it has the effect of forcing the issue. And buyers prefer to have the final say: literally, they want to own it.
Recalling an earlier Zillow study of 32,000 sales, there was one all-time champ when it comes to pleasing buyers. That's the color that "tended to sell for $3,496 more" than alternatives. That color is greige.
Greige is that shade that falls somewhere between light gray and beige. It's the very embodiment of the idea of neutral. It's also a word that looks so strange when you spell it out that you're sure you've got it wrong.
You know greige when you see it (and you've seen it a lot around St. Cloud). It's a color you're also likely to find in metropolitan hotel lobbies, vice principal's offices, dentists' waiting rooms, etc. Wherever it's important to calm visitors' nerves in a pleasant, unobtrusive way, you're likely to find greige. It's really quite nice and inoffensive. I feel calmer just writing about it.
If you're going to prep your own St. Cloud home for sale anytime soon, you really should consider the value of introducing neutral tones in rooms that need refreshing. Give me call, too, early in the process. I can provide detailed insights into the current St. Cloud activity.
Five Locations To Serve You!!!
St. Cloud (320) 259-4554
Litchfield (320) 298-1140
Hutchinson (320) 455-9127
Maple Grove (763) 565-2000
Milaca (320) 983-3555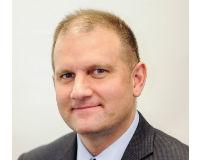 Author:
Noel Johnson
Phone:
320-980-3100
Dated:
June 27th 2018
Views:
1,632
About Noel: Passion for investing in real estate brought me to create Premier Real Estate Services in 2002. Ten ...