Last Weeks Call To Action Buy The Home Of Your Dreams
The question posed in last week's Realtor.com article was certainly scary enough: "Is It Last Call for Low Mortgage Rates?" If you have been putting off getting ready to buy your next St. Cloud home, it could well have been a potent call to action. For the normally staid Realtor, it was an unusually pointed dispatch.
The article's opening line, "All good things come to an end…" is what many St. Cloud home loan rate watchers have known to be true enough—yet for years now, when it comes to the financial benefits that accompany low mortgage interest rates, the prospects for losing the resultant buying power has seemed to be a distant threat. But although by historical standards, St. Cloud mortgage interest rates are still relatively favorable, the drift is clear: that advantage is rapidly slipping away.
"After hitting historic lows," author Chris Parker writes, "average mortgage rates" have already climbed to peaks not seen since 2014. Even more alarming for prospects preparing to buy St. Cloud homes, there is ample reason to suspect more hikes are on the way.
After referencing new Federal Reserve Chairman Powell's expectation that the Fed will "gradually" increase rates, the article raised the immediacy quotient several notches. According to the author, "it is expected" that there will be no fewer than three rate hikes this year—possibly even beginning "this month." The suggestion that it is "unlikely" that rates will go into "the double digits" may have been meant to be reassuring—but for those with long memories, probably accomplished the opposite.
Still, amid the abundance of disquieting data points, a few moderating notes could be found. A Freddie Mac economist was quoted as saying that "the levels of 10 years ago" (mid-5% to mid-6%) aren't likely to be reached because "too much has shifted economically." And, "it's important to note that mortgage rates are still low."
For those planning to buy St. Cloud homes this season, the message was clear: locking in a mortgage rate sooner rather than later is undoubtedly the better part of wisdom. A corollary would also be that it's high time to locate your future St. Cloud home—which also makes it high time to give me a call!
Five Locations To Serve You!!!
St. Cloud (320) 259-4554
Litchfield (320) 298-1140
Hutchinson (320) 455-9127
Milaca (320) 983-3555
Maple Grove (763) 565-2000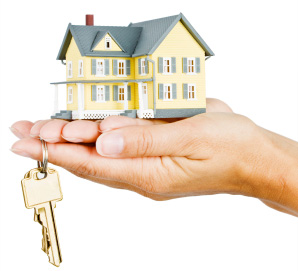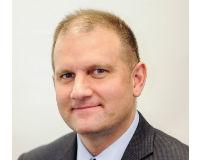 Author:
Noel Johnson
Phone:
320-980-3100
Dated:
March 14th 2018
Views:
488
About Noel: Passion for investing in real estate brought me to create Premier Real Estate Services in 2002. Ten ...