Lack Of St Cloud Mortgage News Comes As A Relief
Last week ended with such horrendous news in California that it was a blessed relief how in at least one narrow slice of the news—one of interest to St. Cloud house hunters, among others—there was blessedly very little worrisome to report. Against the grim reality of how November 2018 was beginning in other areas of the news, St. Cloud house hunters could relax for a moment.
This quiet corner of the public space was in what for house-hunters is an area of key concern—the slice of the financial sector focused on home loan originators and the residential mortgage market. The news from that quarter was, in brief, not much news.
The Tuesday election had held a high likelihood of affecting credit markets, and thus, mortgage interest rates. It's usually true, and The Mortgage News Daily thought that the quiet on Monday "suggests traders are waiting to see if other traders care about the election results." As it turned out, at least by Wednesday, they didn't.
The MND predicted "Probably One More Day of Waiting for any Election Impact," but it turned out to be a longer wait than that. On Wednesday a Federal Reserve Board Statement was scheduled for release. Days like that are known in the industry as "Fed Days"—they usually move rates. But what resulted, according to Mortgage News, was only "movement…that looked small if viewed by anything less powerful than a microscope."
And so it went. St. Cloud mortgage rates remained in historically lower-than-average territory when you take the past 40 years into account. Such good news for St. Cloud house hunters looked to remain the case for a little while. As the week closed, the Mortgage News lead headline was "Mortgage Rates Steady Ahead of Holiday Weekend." Especially compared with the rest of the news, it was a no news/good news situation.
In the meanwhile, for any and all your St. Cloud real estate needs, I hope you'll remember to give me a call!
Five Locations To Serve You!!!
St. Cloud (320) 259-4554
Litchfield (320) 298-1140
Hutchinson (320) 455-9127
Princeton (320) 983-3555
Maple Grove (763) 565-2000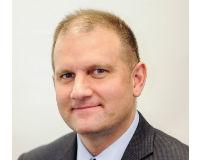 Author:
Noel Johnson
Phone:
320-980-3100
Dated:
May 29th 2019
Views:
538
About Noel: Passion for investing in real estate brought me to create Premier Real Estate Services in 2002. Ten ...