Keywords Lead To St Cloud Spring Cleaning Tips
Ah, springtime! As the daylight hours grow longer and buds and blossoms dot St. Cloud's trees and gardens, even when a rainy day is in the forecast, the feeling of new life in the air can't be denied!
Also undeniable is the all-too-apparent fact that St. Cloud's bright April sunlight is now illuminating months' worth of dirt on the windows. And now we can see more areas of the carpet that show the winter's accumulation of … what is that?
For residents from one end of Minnesota to the other, the balmy weather definitely triggers a popular urge to put households in shape. But since there is a simultaneous contradictory urge to get outdoors to enjoy St. Cloud's good weather, it seems like an apt moment to try to retrieve some of the many time-saving tips that are out there on the web.
In other words, it's time for Google. To aid in in St. Cloud's Googling efforts, here are some valuable spring cleaning search keywords. Enter any of these in combination with "spring cleaning" and Google will bombard you with scads of valuable insights and shortcuts:
"White Vinegar." It's a universal disinfectant that's carried in gallon jugs on St. Cloud grocery store shelves. Many of St. Cloud's professional housekeepers know how effective and environmentally friendly diluted vinegar is—and how rapidly the residual odor disperses.
"Sponges." Cut down on paper towel consumption by collecting a variety of quality sponges and having them at the ready. If you wet and microwave them regularly, bacteria won't accumulate (and they'll smell fresh, too). Side benefit: when you nuke wet sponges, stuff on the inside of the microwave will come off easily!
"Dusting mitt." They're useful for more than just Venetian blinds. You can also substitute with athletic socks (then just throw them in the washer).
"Baseboards." Vacuuming the floors doesn't eliminate the edge problem—that's where the most stubborn winter debris tends to shelter in place. If you use whatever attachment (soft brush or nozzle) that lets you vacuum the baseboard contour before starting on the floor, the problem disappears.
"Baking soda." The cure for smelly carpet areas: sprinkle, let stand overnight, vacuum.
"Cola." Clean toilets by pouring, waiting an hour, flushing. But when you google "cola" with "spring cleaning," you'll also find warnings about the deposits cola leaves behind. Solve that by following up with an undiluted cup of—you guessed it—vinegar.
"Lemon." Google this one along with "spring cleaning" and you'll be able to choose which of the 2½ million hints to put into action!
For some St. Cloud homeowners, this spring will find them putting their homes up for sale. If that's the case, give me a call for a professional Realtor's® take on which spring cleaning efforts are likely to reap the greatest rewards!
For more information please visit: http://www.PremierHomeSearch.com


FIVE Locations to serve YOU!
St. Cloud: 320-259-4554

Litchfield: 320-298-1140
Milaca: 320-983-3555
Maple Grove: 763-565-2000
Hutchinson: 320-455-9127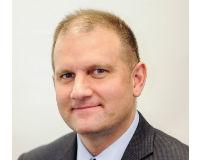 Author:
Noel Johnson
Phone:
320-980-3100
Dated:
April 12th 2017
Views:
463
About Noel: Passion for investing in real estate brought me to create Premier Real Estate Services in 2002. Ten ...