Is This A Promising Time To Enter The St Cloud Listings
It's April—a time of year when area homeowners who haven't yet added their homes to the St. Cloud listings may have a legitimate question about whether it's too late to benefit from the spring selling season. This year, they may also be concerned that the rise in mortgage interest rates could discourage prospective buyers.
The answer to the first question is a qualified not—not too late! The only qualification has to do with the condition of the property itself. If it can be put into sound showable condition within a month or so, this is an excellent time to jump into the St. Cloud listings—for a number of reasons.
We won't know the actual foot traffic numbers for St. Cloud until after the dust has settled at the end of summer, but we do know for certain that the law of supply and demand points to this year being a standout for sellers. In large part, because the economic outlook has been building optimism for months, early signs point to strengthening buying interest. Realtors® across the nation report that last month's buyer traffic was either strong or moderate. The index number for December through February was all the way up to 70 (that's at the top of the chart)—up from 57 just a few months back. At the same time, the volume of new listings remained weak in most areas: down to 41 from 48. That would negate the most common argument for delaying entry into St. Cloud's listings—that is, the fear of getting lost in the shuffle as the real estate season peaks. If the number of listings continues to lag, that worry disappears. When demand is up and supply down, everyone from high school economics teachers to Warren Buffet agree there's no better time to jump into the market.
As for the other concern—the Fed's having raised borrowing rates—so far it hasn't seemed to discourage buyers. The analysts at Housingwire offer three reasons why that might be happening. First, most potential homebuyers believe rates will rise further, prompting them to act sooner rather than later. Second, any slackening in mortgage applications will prompt lenders to relax the tight lending standards that have tended to depress the market. Lastly (this is a good one!), lenders had already factored in last month's rate hike—so actual home loan rates aren't likely to rise further for a while.
The long and the short of it is that for anyone hesitating to add their home to this spring's St. Cloud listings, it's not only not too late—it's also an excellent idea. Another excellent idea is to give me a call ASAP: the St. Cloud listings await!
For more information please visit: http://www.PremierHomeSearch.com
Five Locations to Serve YOU!
St. Cloud: 320-259-4554
Milaca: 320-983-3555
Maple Grove: 763-565-2000
Litchfield: 320-298-1140
Hutchinson: 320-455-9127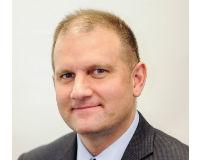 Author:
Noel Johnson
Phone:
320-980-3100
Dated:
April 4th 2017
Views:
296
About Noel: Passion for investing in real estate brought me to create Premier Real Estate Services in 2002. Ten ...