Is The Stolid New Home Industry Headed For A Shakeup
When it comes to industries, you'd have to place St. Cloud real estate into the "stolid" category. The rules are set and agreed-upon. Everything having to do with real estate is entirely "real"—the opposite of "imaginary." Certainly not frivolous, fleeting, or mercurial.
Major changes don't come about often or quickly. It is true that one facet of the way real estate business is conducted has undergone a noticeable change due to the web. But that is actually only a shift in how clients find and qualify properties they might be interested in. They still overwhelmingly rely on real estate professionals to take responsibility for the consequential details of buying and selling.
But wait!
A new technology suddenly presents the possibility of making a substantial difference when it comes to new homes—one that might come to pass pretty quickly. It promises to shave as much as 30% off the total cost of constructing new St. Cloud homes. If and when that gets real, it's hard not to envision widespread repercussions .
The technology involved is 3-D printing—up until now, a technology that has been confined to a 'gee whiz' futuristic corner of the residential construction industry. But if Texas startup Icon, Inc. is to be believed, by the end of this year, it will be producing printers that can create up to 2,000 square foot bungalows in a matter of days. That's 80% of today's average-size home.
Their Vulcan II is a machine that can print concrete walls as wide as 28 feet and 8 ½ feet high—in any number of patterns. An automatic mixer pumps concrete into the printer, which pours it into place (actually, it squeezes it out "like icing on a cake"). Following the programmed blueprint, it leaves precise voids for electrical wiring, plumbing, windows, and doors, all of which are conventionally installed. Material wastage is all but eliminated. Today as much as a third of conventional materials typically end up in the trash.
This might seem more sci-fi than reality, but the photos of the printer in action that accompanied the Wall Street Journal's writeup make that unlikely. To be sure, technical barriers will have to be overcome before we're likely to see 3-D printed new homes in St. Cloud—but the effect of a substantial reverse in the skyrocketing costs of new construction could well make affordable housing more than a political rallying cry. HUD secretary Ben Carson calls it "a game changer."
Keeping abreast of St. Cloud's new and existing home market allows me to provide my clients guidance that's timely—and sometimes critical. Call me anytime!
Page-thumbnails.jpg" alt="Image result for homes" class="fr-fin fr-tag" width="383">

Providing a superior level of informed, professional real estate services to buyers and sellers throughout Central Minnesota.We have agents specializing in residential, commercial, multifamily, new construction, existing, investment properties, foreclosures/REO, and short sales with offices located in:
Five Office Locations To Serve YOU!
St. Cloud 320-259-4554
Princeton 320-983-3555
Maple Grove 763-565-2000
Hutchinson 320-455-9127
Litchfield 320-298-1140
Premier Real Estate specializes MANY areas around Central MN including St. Cloud, Waite Park, Rice, Royalton, Sartell, Royalton, Little Falls, Cold Spring, St. Joseph, Elk River, Monticello, Ramsey, Saint Michael, Andover, Ham Lake, Anoka, Champlin, Buffalo, Glencoe, Brownton, Silver Lake, Kandiyohi, Dassel, Minneapolis, Maple Grove, St. Louis Park, Saint Paul, Robbinsdale, Crystal, New Hope, Brooklyn Center and more!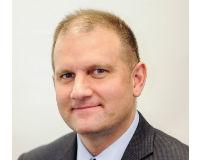 Author:
Noel Johnson
Phone:
320-980-3100
Dated:
March 19th 2019
Views:
256
About Noel: Passion for investing in real estate brought me to create Premier Real Estate Services in 2002. Ten ...