Is Spring Really The Best Time To List A Home In St Cloud
For those who've been waiting to list their St. Cloud home until this year's spring selling season, the waiting is over. Not only is spring busting out all over, but there is a claim that we are fast approaching the absolute best moment to list a home!
The desire to list your house at the best possible time is a logical enough ambition, but one that runs into a practical snag. The "best" time would be the moment when the most motivated buyers happen to be actively looking for a home like yours. But for any given property, there's no practical way to identify whether it already passed before you listed or will happen after you've sold. Since springtime's peak real estate season usually brings out the greatest number of buyers, that makes it the conventional best guess.
But last month, St. Cloud readers of Propertywire ("the premier global news service") might have been persuaded to hold off for a while. If they read the article entitled "Homes sell fastest and with the biggest premium in May in the US," they learned about the Zillow research showing that on average, the best time to list a home in the United States is during the first two weeks in May. It alleged that sellers may be able to earn "an extra boost" if they list at just the right time—and in many parts of the country, homes "sell for a premium of $1,600 and six days faster" if they list in the first half of May.
On the other hand, according to last week's Realtor Magazine article "The Best Week to List a Home is Quickly Approaching," the single best week to list is only a few days off! The week cited will kick off this coming Sunday. Researchers analyzing the 50 largest markets in the nation found that during the week of March 31-April 6, "homes are listed…for 6% more than at the beginning of the year…[and] sell about six days faster."
What are St. Cloud homeowners to make of the contradiction? A safe bet would be to take seriously the acknowledgments in both articles that these are only average calculations. They can't take into account local market conditions, which vary considerably. They also change from year to year.
What can be confirmed is that St. Cloud's spring selling season is getting going in earnest—so listing anytime soon is likely to get the active reception everyone wishes. For a more specific discussion about this season's activity and the best strategy for your own home, give me a call!
Providing a superior level of informed, professional real estate services to buyers and sellers throughout Central Minnesota.We have agents specializing in residential, commercial, multifamily, new construction, existing, investment properties, foreclosures/REO, and short sales with offices located in:
Five Office Locations To Serve YOU!
St. Cloud 320-259-4554
Princeton 320-983-3555
Maple Grove763-565-2000
Hutchinson 320-455-9127
Litchfield 320-298-1140
Premier Real Estate specializes MANY areas around Central MN includingSt. Cloud, Waite Park, Rice, Royalton, Sartell, Royalton, Little Falls, Cold Spring, St. Joseph, Elk River, Monticello, Ramsey, Saint Michael, Andover, Ham Lake, Anoka, Champlin, Buffalo, Glencoe, Brownton, Silver Lake, Kandiyohi, Dassel, Minneapolis, Maple Grove, St. Louis Park, Saint Paul, Robbinsdale, Crystal, New Hope, Brooklyn Center and more!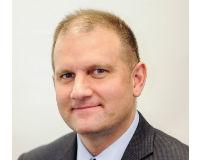 Author:
Noel Johnson
Phone:
320-980-3100
Dated:
March 25th 2019
Views:
677
About Noel: Passion for investing in real estate brought me to create Premier Real Estate Services in 2002. Ten ...