In St Cloud House Hunts Some Common Familial Pitfalls
You're excited to be searching for a home in St. Cloud. Your parents are probably excited about your house hunt, too. They want the best for you—what parent wouldn't want to offer their best wisdom and counsel during the house hunt?
Unfortunately, it's entirely possible for that very same best advice to cause a good home choice in St. Cloud to slip away. Being aware of some common familial pitfalls can keep that from happening:
Parents want to see you land your St. Cloud home for the least amount of money—sometimes resulting in advice to start with a lowball offer. That may be what they did when they last bought a house—and it might have worked then. It will not work in a seller's market (and often enough, not in a buyer's market, either). Make your offer based on the comparable neighborhood sales, the property's condition, and your Realtor's® advice (that's me!).

Mom and Dad may advise different "deal points" than are standard in the St. Cloud market. Recall that each state and area has different customs, disclosures, and laws—and they can evolve. What may be common in M&D's area might not be common in St. Cloud. Example: lengthening time periods for buyer performance.

Parents may attempt to talk you out of a particular house or St. Cloud neighborhood. Although they may have valid insights based on their experiences, when you remember that today the average length of home ownership is five to seven years, some objections become less germane. If your house hunt leads you to a specific home that's workable for you and your budget now, trust your gut instincts.

Parents sometimes have very specific ideas about the condition of a house. That can lead to some really alarmist reactions (fathers, especially, are notorious for inspection freak-outs). Keep in mind that different areas have different building types, weather patterns, and housing components—and that repair and upgrade costs may differ significantly from one area to another. Listen to the folks, but do your own research. And listen to the advice of your St. Cloud inspector (and me, too).
A common denominator is to listen to everyone, but do your own research—and include what your own hand-picked Realtor brings you. If you and I are proactive about the issues the house hunt turns up, your parents' feelings won't be hurt. There will be peace in your family, and a much more successful transaction…all of which can start when you give me a call!
FIVE Locations to serve YOU!

For more information please visit: http://www.PremierHomeSearch.com
St. Cloud: 320-259-4554

Litchfield: 320-298-1140
Milaca: 320-983-3555
Maple Grove: 763-565-2000
Hutchinson: 320-455-9127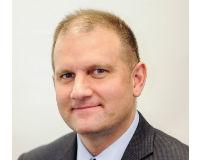 Author:
Noel Johnson
Phone:
320-980-3100
Dated:
April 27th 2017
Views:
433
About Noel: Passion for investing in real estate brought me to create Premier Real Estate Services in 2002. Ten ...