Four Words Sum Up The Goal For Choosing Your Agent
When you boil down what most people are looking for when it comes to choosing their St. Cloud agent, it's usually an outcome that can be summed up by a simple 4-word phrase, "best price, least hassle." It's no different whether you're buying or selling.
For St. Cloud home sellers, the best price, least hassle observation certainly holds—but it might not be the first thing that leaps to mind. That is probably, "get it sold!" The price/hassle factors may prevail after all is said and done, but at the outset, simply accomplishing the Big One (selling your home) is likely to overshadow everything else. Larry the Cable Guy's famous, "Git 'er done" is a lot more than just a throwaway laugh line.
These ideas seem to have been confirmed by interviews with actual American sellers and buyers. In the most recent National Association of Realtors®' Profile of Home Buyers and Sellers, the number of "go it alone" sellers fell to an all-time low. For-Sale-by-Owner sales have now dropped to 7% of all successful sales. When that percentage was first measured in 1981, it was 15%, and it's been dropping ever since. If you assume that sellers choose a licensed agent because they know that professional guidance is the surest path to a completed sale, the growing popularity of their choice isn't surprising.
There's little doubt that choosing a licensed St. Cloud real estate agent results in significantly less hassle—but since the primary motivation of For-Sale-by-Owner sellers is usually monetary, you'd think the added hassle would at least result in a superior "best price" bottom line. Not so: according to last year's statistics, the typical FSBO home, if it sold at all, went for $200,000—$65,000 less than agent-assisted sales.
When it nears time for you to put your own St. Cloud home on the market, I hope you'll consider me to be your agent. My track record demonstrates outstanding performance in the "best price, least hassle" department!
Providing a superior level of informed, professional real estate services to buyers and sellers throughout Central Minnesota.We have agents specializing in residential, commercial, multifamily, new construction, existing, investment properties, foreclosures/REO, and short sales with offices located in:
Five Office Locations To Serve YOU!
St. Cloud 320-259-4554
Princeton 320-983-3555
Maple Grove763-565-2000
Hutchinson 320-455-9127
Litchfield 320-298-1140
Premier Real Estate specializes MANY areas around Central MN includingSt. Cloud, Waite Park, Rice, Royalton, Sartell, Royalton, Little Falls, Cold Spring, St. Joseph, Elk River, Monticello, Ramsey, Saint Michael, Andover, Ham Lake, Anoka, Champlin, Buffalo, Glencoe, Brownton, Silver Lake, Kandiyohi, Dassel, Minneapolis, Maple Grove, St. Louis Park, Saint Paul, Robbinsdale, Crystal, New Hope, Brooklyn Center and more!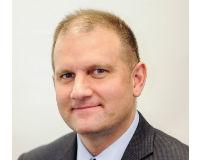 Author:
Noel Johnson
Phone:
320-980-3100
Dated:
March 27th 2019
Views:
259
About Noel: Passion for investing in real estate brought me to create Premier Real Estate Services in 2002. Ten ...