Existing Home Sales News Only Seems Contradictory
Can existing home sales slide at the same time they advance? St. Cloud real estate watchers who have heard similar conflicting accounts on successive news reports could be forgiven for deciding somebody is confused. They might be right about that, but in fact, both reports are technically correct.
The contradictory accounts may have originated from a press conference held a while ago by the National Association of Realtor®s' Lawrence Yun, the group's chief economist. At first, it sounded as if U.S. sales—particularly existing home sales—was a straightforward bad news story. "Contract signings were down," was the main takeaway. A video of the press conference didn't dispel the impression, showing journalists, clicking away on their notepads. And in fact, the total represented an existing home sales figure representing a falloff from the same month a year earlier.
But then came the next news: recorded prices were up! Existing home sales figures showed sales prices had risen a full 5.8%, compared with the previous year.
St. Cloud buyers and sellers who'd managed to catch only brief snippets of the news might well have come away with either of the two contradictory impressions. Particularly for those who plan to sell their St. Cloud home this spring, the true state of affairs could be relevant. If sales are sluggish, it could lead them to consider a lower asking price—or even to hang back from the market temporarily. On the other hand, if buyers are demonstrating they're willing to put more cash on the table, it could be time to strike now while the iron is hot!
Which is it?
It's both true that the number of homes being put up for sale is (at least for now) less than overwhelming, and also true that sales prices are on the rise. As with any time demand is greater than supply, prospects who are determined to buy will be willing to make higher offers—even as the total number of sales is stuck in neutral. Viewed from a global perspective, it's a good news/bad news story that makes perfect sense.
Even for buyers encountering higher asking prices, there's a saving grace—it's the fact that by historical standards, St. Cloud home loan rates are still yielding truly affordable monthly payment numbers. That creates what we see in this spring's market: opportunities that reward both St. Cloud buyers and sellers.
Call me to see what I mean!
FIVE LOCATIONS TO SERVE YOU!!!


St. Cloud (320) 259-4554
Litchfield (320) 298-1140
Hutchinson (320) 455-9127
Milaca (320) 983-3555
Maple Grove (763) 565-2000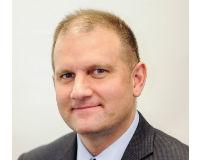 Author:
Noel Johnson
Phone:
320-980-3100
Dated:
March 23rd 2018
Views:
272
About Noel: Passion for investing in real estate brought me to create Premier Real Estate Services in 2002. Ten ...