Could St Cloud Homeowner Improvements Deter Buyers
If St. Cloud homeowners search the web for anything like "surprising things that decrease your home's value," they will be answered with literally millions of links. Some of the "surprises" are anything but. "An Outdated Bathroom," for instance, is hardly surprising. Likewise, "Brightly-Colored Kitchen Cabinets" (especially if it's accompanied by a picture of a blinding expanse of fire-engine red cupboards)—or any other similarly daring design statement that has the effect of limiting the prospective buyer pool.
But St. Cloud homeowners could find a selection of more thought-provoking answers in a recent Sunset magazine spread. The leading "thing that decreases your home value" were these:
An Expensive Kitchen Remodel. How could this actually decrease any St. Cloud homeowner's property? The answer (Sunset admitted it was counterintuitive) was apt: because the owner, even if only fractionally raising their property's asking price, would run the risk of overpricing the local market—and losing prospective buyers to neighbors who chose to let their new buyers decide if and when to undertake the kitchen remodel. Sunset's prudent recommendation was to see if "a few small changes"—like removing cabinet fronts, swapping out the faucet, or replacing hardware—might suffice.

Sacrificing a Bedroom. Because the number of bedrooms and bathrooms are basic qualifiers when prospective buyers go house hunting, the idea of turning a spare bedroom into a gym or home office can be a prospect-limiter. These days, every St. Cloud buyer already knows that any bedroom can become a home office.

Wallpaper. Hard to get right; easy to get wrong.

Textured Walls & Ceilings. It's really true: such design additions are too often design minuses for many buyers—and actually can be such a turnoff that they disqualify an otherwise leading candidate.

High-Maintenance Exterior. Before adding extensive landscaping or a pool, St. Cloud homeowners should consider the possible buyer-dampening impact any high-maintenance feature might have. Sunset added "lots of trees" to that list, but I might differ there—especially if the homeowner plans to stay in St. Cloud long enough to see the saplings established (2-3 years for most species).
Improvements that might actually decrease the sales potential of your home isn't something most St. Cloud homeowners think about—but it's certainly something to bear in mind. For any St. Cloud real estate questions, I'm always delighted to share the current market overview. Call me!
Providing a superior level of informed, professional real estate services to buyers and sellers throughout Central Minnesota.We have agents specializing in residential, commercial, multifamily, new construction, existing, investment properties, foreclosures/REO, and short sales with offices located in:
Five Office Locations To Serve YOU!
St. Cloud 320-259-4554
Princeton 320-983-3555
Maple Grove763-565-2000
Hutchinson 320-455-9127
Litchfield 320-298-1140
Premier Real Estate specializes MANY areas around Central MN includingSt. Cloud, Waite Park, Rice, Royalton, Sartell, Royalton, Little Falls, Cold Spring, St. Joseph, Elk River, Monticello, Ramsey, Saint Michael, Andover, Ham Lake, Anoka, Champlin, Buffalo, Glencoe, Brownton, Silver Lake, Kandiyohi, Dassel, Minneapolis, Maple Grove, St. Louis Park, Saint Paul, Robbinsdale, Crystal, New Hope, Brooklyn Center and more!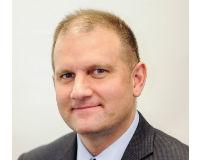 Author:
Noel Johnson
Phone:
320-980-3100
Dated:
March 20th 2019
Views:
143
About Noel: Passion for investing in real estate brought me to create Premier Real Estate Services in 2002. Ten ...