Can You Spot A Common Seller Mistake In This Photo
Did you know that nothing makes a house look more boring than EMPTY rooms with no furniture?
Here's why, plus other seller mistakes you should avoid.
1. Listing a vacant house: A vacant house can leave buyers feeling empty and may give the impression you're desperate to sell. The objection I hear most often is that people want to move the furniture to their new house, but be aware this may affect how long it takes to sell your old one. If possible, considering staging your home with the help of a realtor.
2. Neglecting necessary repairs: You may think a loose doork
nob or chipped tile in the bathroom won't affect the price of your house, but when potential buyers see numerous repairs they'll have to make, it begins to affect their opinion of the house as a whole. They not only associate money with it but time as well, and when selling your house, you should be looking to present the best possible product. Ask your realtor for help in identifying important to do's.
3. Selling your home on your own: It sounds like a good idea, selling your home on your own and avoiding the cost of hiring a realtor, but homes that are "For Sale by Owner" actually stay on the market longer and sell at a lower price. Most people simply don't have the connections or time to sell their house on their own, and the money saved from hiring a professional can end up costing more in terms of time and final selling price.
If you're feeling overwhelmed and need help listing or selling your house contact me, Tara Cardinal, at tara@premierhomesearch.com or give me a call at 612-567-7706.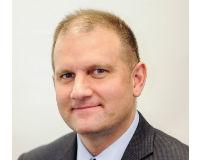 Author:
Noel Johnson
Phone:
320-980-3100
Dated:
March 31st 2017
Views:
1,292
About Noel: Passion for investing in real estate brought me to create Premier Real Estate Services in 2002. Ten ...