CES Provides New Ideas For St Cloud Homeowners
Last Friday was the final day for the Las Vegas mega-trade exposition: the annual Consumer Electronics Show. Forward-thinking St. Cloud homeowners have learned to keep an eye on the CES because the public debuts of new appliances, gadgets, apps, and devices that take place there often wind up influencing St. Cloud real estate. Sometimes, in major ways.
Past examples are numerous. Not too long ago, giant screen TVs were oddities—but today it's unusual to find a single St. Cloud house for sale that doesn't have at least one room configured to suggest an inviting big screen entertainment area. CES is where the latest television advances showed up first—and America bought into big screen in a big way.
CES is also where the newest Bluetooth- and WiFi-ready devices have their coming out parties—important because some older St. Cloud houses with dense, WiFi-stopping flooring and walls need some serious signal-boosting setups before their listing can promote "WiFi throughout."
The 2019 CES continued its tradition of providing a launchpad for devices intended to transform the way consumers live, work, and play—but this year did so without a lot of star power in the real estate department. There wasn't that one single standout that could grab headlines major media attention, at least not one likely to transform the prospects for future St. Cloud houses for sale.
What did debut were a collection of incremental additions to the roster of gadgets and appliances that listen to you and talk to each other. These gizmos belong under the heading of "IoT" (the Internet of Things). On display was everything from smart refrigerators (by now, they are old hat) to smart bread-making machines (the Breadbot) that send and receive electronic signals.
Overall a surprising number of the new advances were in the voice assistance direction—aided by the industrial clout of the internet giants. The BBC noted the drift toward "voice assistance everywhere." Their headline read, "Amazon and Google Assistant carve up tech expo." That was demonstrated throughout the 2.9 million square feet of exhibits, with, as moneycontrol.com put it, voice assistance for everything "from TVs, toilets, or toys."
As more and more daily household tasks are enabled by voice command—and collected into a single unified memory store—expect that to make inroads on what future prospects will expect in any St. Cloud house for sale. It's a future where I hope you'll give me a call!
Five Locations To Serve You!!!
St. Cloud (320) 259-4554
Litchfield (320) 298-1140
Hutchinson (320) 455-9127
Maple Grove (763) 565-2000
Princeton (320) 983-3555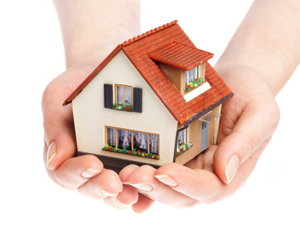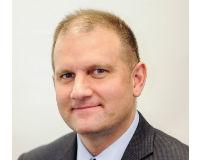 Author:
Noel Johnson
Phone:
320-980-3100
Dated:
January 15th 2019
Views:
132
About Noel: Passion for investing in real estate brought me to create Premier Real Estate Services in 2002. Ten ...