Analyzing Value And St Cloud Real Estate Agents
There are a couple of ways to look at the difference between the way you approach a typical St. Cloud area home sale and the way your real estate agent does. One is positive, the other, less so—but considering both reveals something about the value we Realtors® add to the process.
Most St. Cloud homeowners do decide to enlist the services of an experienced St. Cloud real estate agent, but sometimes it's only after trying to avoid it. The reason is nearly always because, although the percentage of the standard agent commission is approximately 6%, when the sale amount is hundreds of thousands of dollars, it can seem like an awful lot of money for hardly any work at all.
The reality is otherwise—and in fact, since it's a competitive business, those commissions would certainly be lowered here and there if it were commercially feasible to do so. But supporting the ongoing office and networks involved make that unrealistic. And then there is the other factor, which is to make all that background noise as invisible as possible. Part of a good agent's accomplishment is to quietly assume most of the tedious tasks of the buying and selling process so that the client can concentrate on only those issues necessarily theirs to perform. Good agents don't burden their clients with all those details—and certainly don't complain about them! An unfortunate but unavoidable consequence is that the job seems far simpler than it actually is.
And in fact, the principal reason that most buyers and sellers do rely on St. Cloud real estate agents is because it's the nearly universally accepted common practice. For a transaction as important as buying and selling a home, most people safely assume that it's not prudent to make it a DIY project. Too, since teaming with a Realtor was probably the path chosen by their parents (and most of their neighbors and friends), there is little impetus to change the method that has succeeded for everyone in the past.
There is another good reason people count on their St. Cloud real estate agent, as well: it has to do with the perspective we add. When a client is house hunting, the overriding goal is to find the St. Cloud home that offers the most pleasing combination of features that fits their budget. When an experienced agent is part of the scouting team, another dimension is present: a sounding board for how properties stack up against the wider St. Cloud market in terms of competitive value. If a home is a perfect fit with a client's gotta-have-it features list—but is nonetheless overpriced—an experienced agent is there to supply that perspective. When the later time comes to sell and reclaim value, that input can prove to have been all-important.
Whether selling or buying, staying abreast of the St. Cloud market is a key part of making discerning choices. Call me anytime to discuss what's new!
For more information please visit: http://www.PremierHomeSearch.com

Five Locations to Serve YOU!
St. Cloud, MN 320-259-4554
Milaca, MN 320-983-3555
Litchfield, MN 320-298-1140
Maple Grove, MN 763-565-2000
Hutchinson, MN 320-455-9127
Click link below to view homes for sale in St. Cloud!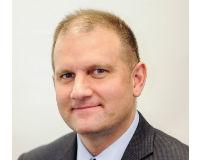 Author:
Noel Johnson
Phone:
320-980-3100
Dated:
February 8th 2017
Views:
438
About Noel: Passion for investing in real estate brought me to create Premier Real Estate Services in 2002. Ten ...