A Matrix Underlies Tarzana Real Estate Negotiations
When the goals motivating the parties in a negotiation—including St. Cloud real estate negotiations—are understood by all concerned, the odds for success are greatly improved. In most cases where the negotiation is between a buyer and seller of St. Cloud real estate, the goals are straightforward enough that it doesn't seem to require much attention. Yet with a negotiation as weighty as the buying and selling of a home, stripping down the motivations common to the various parties can be a clarifying exercise. Here is what you might call a negotiation matrix:
When a buyer puts together an offer, more often than not their mental decision-making process goes something like this:
— — — — — — — — BUYER — — — — — — — —
I do not want to lose this house |I want to pay as little as possible
— — — — — — — — —— — — — — — — — — — —
The reason for the colliding arrows is that the two goals run the risk of conflicting with one another. If the buyer's offer is too low, another buyer could come in to swoop up the property, and: game over. If the offer is higher than would turn out to be acceptable to the seller, the second goal will have been needlessly sacrificed.
At the same time and on the other side, the seller is usually thinking:
— — — — — — — — —— — — — — — — — — — —
I want to complete the sale|I want to bank the full asking price (or higher!)
— — — — — — — — — SELLER— — — — — — — — — — —
It's quite similar to the buyer's mental process. Both are calculations of the risk vs. reward that making an offer and responding to an offer entails.
When a buyer makes a lowball offer, it signals to the seller that the "don't want to lose this house" side is probably losing out to the "pay the least" side of the buyer's calculation. If the seller is leaning toward the "complete the sale" side of his or her own calculation, the offer will either be accepted or countered with a significant discount. If the current inclination is more toward the "full price" side, the counter may contain just a minor discount.
This negotiation matrix is the barest of bare-bones reductions. In practice, it's often a little more complicated. Offers often contain details about desired maintenance corrections or may be dependent upon outside factors (like selling their current home); counter-offers, likewise.
Where a possible negotiation can needlessly go off the rails is if either party becomes emotionally threatened by an offer or counter. And believe me, it can happen! What's vitally important is that each side understands that the other's goals are legitimate, even though at odds with their own. A lowball offer may be misguided, but it's not evil. A refusal to counter at all is, likewise, a statement of a legitimate bargaining position. Either may be disappointing, but neither is necessarily evidence of bad faith.
It's my job to help my buying and selling clients chart a course through the negotiation rapids while avoiding such emotional cross-currents. At best, they are a needless distraction; at worst, obstacles that can prevent a meeting of minds. Appreciating the legitimacy of everybody's motivations before the actual numbers start to fly is a good way to prepare. And, as usual, calling me is another prudent idea!
For more information please visit: http://www.PremierHomeSearch.com
FIVE Locations to Serve YOU!

St. Cloud: 320-259-4554
Litchfield: 320-298-1140
Hutchinson: 320-455-9127
Milaca: 320-983-3555
Maple Grove: 763-565-2000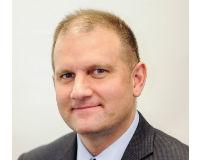 Author:
Noel Johnson
Phone:
320-980-3100
Dated:
June 28th 2017
Views:
359
About Noel: Passion for investing in real estate brought me to create Premier Real Estate Services in 2002. Ten ...