A Magic Trick To Help Sell Your House In St Cloud
To sell your St. Cloud house for the best price in the shortest amount of time is a goal that can be advanced by a particular kind of homeowner flexibility. It's a trait somewhat out of phase with other attributes that generally belong to people who succeed in owning their own St. Cloud home.
Okay—admittedly, you can't really characterize all St. Cloud homeowners except in the vaguest of terms. But many do fall into the same categories that describe successful people of all stripes. More than the average, they are self-reliant. They draw satisfaction from pride of ownership. As a rule, they are often are more individualistic—and somewhat more independent-minded—than most people.
Here's the rub. These characteristics aren't necessarily useful when it comes time to sell your house. It runs counter to one of the guiding principles for success in real estate showings and open houses—namely, the art of disappearing.
No matter how attractive or impressive personal or family mementos, trophies, souvenirs, or keepsakes might be, if they suggest the owner's personality, they should be packed off for revival when the coast is cleared. CNBC's real estate commentator Diana Olick once put it succinctly: sellers should "clean up, clean out and put away" [most personal items]. The fact is, valuable artifacts can be off-putting, even if it's understood that they won't be staying. Likewise, knickknacks that "add personality."
Personal personality is the no-no.
The rule of thumb is that if a potential buyer gets a clear feel for the homeowner's personality, that means she or he will have a harder time seeing themselves contentedly occupying the space. When visitors can picture the home as their own, they are much more likely to start thinking, "our sofa goes there" and "this would be Billy's room"—thoughts that are encouraging first steps toward what winds up prompting an enthusiastic offer.
In short, disappearing acts are true magic when you set out to sell your house. I'd add another trick for setting the stage—give me a call!
Five Locations To Serve You!!!

St. Cloud (320) 259-4554
Milaca (320) 983-3555
Maple Grove (763) 565-2000
Hutchinson (320) 455-9127
Litchfield (320) 298-1140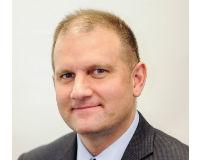 Author:
Noel Johnson
Phone:
320-980-3100
Dated:
December 22nd 2017
Views:
411
About Noel: Passion for investing in real estate brought me to create Premier Real Estate Services in 2002. Ten ...