7 Ways To Save Big On Groceries
Most homemakers have heard the advice by now to spend less time in the center aisles of the grocery store. The freshest, most economical and nutritious food choices are typically found at the store's perimeter, home of the produce, dairy and deli/bakery aisles.
When you do shop the store's center aisles, however, budget watchers advise there are areas especially worth avoiding. To get more bang for your grocery buck, watch out for these potential budget-busters:
Herbs and spices – Tiny jars of these cooking aids are way too expensive at the supermarket. Larger amounts at lower prices are available at ethnic grocery stores. Better yet, grow your own basil, parsley and cilantro for pennies in windowsill pots.
Cooking tools and bakeware – Expect to pay up to 30 percent less at dollar or discount stores for your whisks, bowls, muffin tins and more.
Snack-size foods – You're paying a hefty premium for small or 100-calorie packages of your favorite cookies and other packable snack foods. Buy the larger size and re-package it yourself into small plastic bags.
Greeting cards – It's a rare supermarket where you'll pay less than $4 or $5 for a birthday card for Grandma. She'll love you just as much if you pay a quarter of that by buying it the local dollar store.
Paper and party goods –One-stop shopping is tempting when you're picking up a birthday cake from the bakery department, but you'll save lots if you buy those disposable plates, cups, gift bags and cutlery at the nearest dollar store.
Magazines– If you pick up single issues of your faves each month, stop and become a subscriber. You can save up to 40 percent per year, and you'll likely get your new issues before they arrive at the store.
Personal care items – While supermarket prices may be lower for brand shampoos and similar goods than they are at some drugstores, shop to find out for yourself. Best prices on these can be found at warehouse or big-box stores, or if you're up for trying off-brands, the shelves at the discount or dollar store can net you huge savings.
Layne "Chipper" Augustin
Premier Real Estate Services
320-249-7322
www.chipperaugustin.com
Serving the areas of Sartell, Sauk Rapids, Sartell, Rice, Foley, Clear Lake, Clearwater, Becker, Briggs Lake Chain and surrounding areas.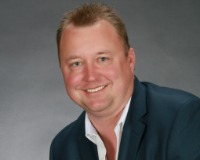 Author:
Chipper Augustin
Phone:
320-249-7322
Dated:
January 16th 2019
Views:
156
About Chipper: ...