6 Reason Why November Is High Time To List Your St Cloud House
Your reasons for when you decide to list your home can be dictated by personal events that you set in motion—or by others that just come along. Then again, when you have a good deal of leeway on the decision, at this time of the year, you might be tempted to wait for St. Cloud's "spring selling season" before listing your St. Cloud house. Yet there are several real-world reasons why delaying might not always be in your best interest. Here are six persuasive ones:
Determination. Buyers who appear during the end of year months are almost by definition more determined to find and buy their new home. The holidays make such extra-curricular activities less convenient, so looky-loos and next-year buyers are largely absent.

Competition. Waiting for next spring's expected onslaught of new St. Cloud buyers makes less sense when you consider the expected accompanying onslaught of new St. Cloud listings. Fall and winter sellers face sparse competition.

Yard work. With the peak growing season behind us, the coming months require significantly less attention to keep garden and lawn—hence, curb appeal— in showing-ready condition.

Moving expense. With their peak moving season far in the future, many professional St. Cloud moving outfits offer discounted rates. It makes sense for them: in an average year, more than 40,000,000 Americans will move—and 80%do it between April and September!

Focus. Fewer sellers and fewer buyers mean both get more attention from all quarters. Loan officers, home inspectors—and just about everybody else whose offices contribute to completing the sale—all have clearer calendars and less competing demands on their time.

Kismet factor. You don't have to be a fatalist to realize that sheer luck is often a factor in selling any St. Cloud house—the uncontrollable factor that makes your ultimate buyer "just happen" to be looking for a home like yours. If you wait for spring to list, you'll miss all the buyers who are looking between now and then.
These six are all convincing reasons to consider listing your St. Cloud house sooner rather than later—but it's also true that some determined autumn prospects have been waiting to see if better bargains will appear. The takeaway: in any season, a realistic asking price is the best way to draw a crowd. Any time of year, for a no-obligation consultation detailing where your St. Cloud property fits into the current market, give me a call!
Five Locations To Serve You!!!
St. Cloud (320) 259-4554
Litchfield (320) 298-1140
Hutchinson (320) 455-9127
Princeton (320) 983-3555
Maple Grove (763) 565-2000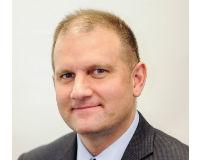 Author:
Noel Johnson
Phone:
320-980-3100
Dated:
November 13th 2018
Views:
380
About Noel: Passion for investing in real estate brought me to create Premier Real Estate Services in 2002. Ten ...