When Selling Your St Cloud Home Is A Double Whammy
USA Today quoted an eye-opening figure. It's one that probably means that it describes one of the most common of circumstances that might apply to St. Cloud home buyers of any age or income group since the "common circumstance" applies to "89% of repeat homebuyers." Coming as it does from the National Association of Realtors®, that gigantic proportion would have to apply to home buyers of all ages and income groups.
The 89% describes those who aren't only buying a home—they're also selling one. The statistic only applies to "repeat" homebuyers since, by definition, first-timers couldn't face the double-whammy. But when nearly 9 out of 10 of the rest of homebuyers qualify, it's clear why USA Today thought the situation would interest a lot of readers.
The angle of the piece was "how to take the stress out of selling your house and buying another"—a worthy goal. As St. Cloud home buyers know, the predictable stress level can be divvied up into two groups: those who can afford to carry two homes, and the rest of us. If the total available wherewithal won't stretch to support the expenses involved in both, the sale and purchase need to be synchronized to enable both transactions. USA Today rates the "extra pressure" resulting from possible timing hiccups that could derail either or both deals as a delicate "balancing act."
When I am asked to be your St. Cloud real estate agent, it's my job to remove the extra heap of anxiety from all my dual track clients. When you have a firm handle on your financial picture, the object is to minimize costs by constructing contracts with timing points designed to make USA Today's "balancing act" as easy as 1-2-3.
Experience counts in every aspect of St. Cloud home buying and selling. Call me: I love talking about tactics and lessons learned—and how to approach your own plans!
Providing a superior level of informed, professional real estate services to buyers and sellers throughout Central Minnesota.We have agents specializing in residential, commercial, multifamily, new construction, existing, investment properties, foreclosures/REO, and short sales with offices located in:
Five Office Locations To Serve YOU!
St. Cloud 320-259-4554
Princeton 320-983-3555
Maple Grove763-565-2000
Hutchinson 320-455-9127
Litchfield 320-298-1140
Premier Real Estate specializes MANY areas around Central MN includingSt. Cloud, Waite Park, Rice, Royalton, Sartell, Royalton, Little Falls, Cold Spring, St. Joseph, Elk River, Monticello, Ramsey, Saint Michael, Andover, Ham Lake, Anoka, Champlin, Buffalo, Glencoe, Brownton, Silver Lake, Kandiyohi, Dassel, Minneapolis, Maple Grove, St. Louis Park, Saint Paul, Robbinsdale, Crystal, New Hope, Brooklyn Center and more!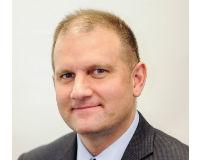 Author:
Noel Johnson
Phone:
320-980-3100
Dated:
July 2nd 2019
Views:
232
About Noel: Passion for investing in real estate brought me to create Premier Real Estate Services in 2002. Ten ...