Selling Your St Cloud Home Despite The Chicken Egg Dilemma
Especially when the market is moving briskly, selling your St. Cloud home can put you up against a chicken-egg quandary. "Which came first?" is as unanswerable today as when we argued about in the second grade—yet when a key decision about selling your home depends on answering a similar puzzler, it's anything but whimsical.
The metaphor is almost exact. If you know you will be buying a new house but haven't yet sold your current St. Cloud home, which comes first?
As for the new purchase, the universally agreed upon best practice for house-hunting is to be able to produce a lender's preapproval for X dollars.
So selling your St. Cloud home has to come first, right?
But if you need to have sold your home before you get serious about finding a new one—what if the tight market means it may take a while to find the right home at the price you're looking for? Selling your current home usually means committing to moving out at a date that's fast approaching!
So that means locking up the new home comes first, right?
The answer is to have faith that—unlike the chicken-egg riddle—generations of St. Cloud buyers and sellers have successfully solved the dilemma. It involves a number of working parts including the particulars of your current financial profile, a formulation of the post-sale net proceeds, and a properly constructed pre-approval letter that will be contingent on the successful closing.
Although you could put all those parts together yourself, that's hardly necessary. It's a piece of cake once you've enlisted the services of the St. Cloud professionals who deal with these issues all the time: a team including your knowledgeable St. Cloud Realtor® and an experienced local mortgage professional. Call me whenever you need to solve any similar St. Cloud real estate dilemma. I'll be at your side to help protect something else: your nest egg!
Five Locations To Serve You!!!
St. Cloud (320) 259-4554
Litchfield (320) 298-1140
Hutchinson (320) 455-9127
Maple Grove (763) 565-2000
Milaca (320) 983-3555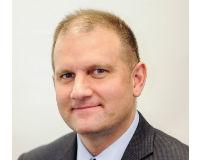 Author:
Noel Johnson
Phone:
320-980-3100
Dated:
September 7th 2018
Views:
288
About Noel: Passion for investing in real estate brought me to create Premier Real Estate Services in 2002. Ten ...